Level 3: Residential Care
$7,800 to $8,200/month

Learning Center

Training Events

Support Groups

Medication Coordination

Care Plan & App

Dementia Coach

Activities Calendar

Community Residence

Assistance with ADLs

3 Meals a Day
Bella Groves partners with families through every stage of their dementia care journey. We developed the Bella Groves community to be the kind of place we want our own family members to live in some day. Tucked in a scenic ranch area just north of San Antonio, our residents get the best of the best when it comes to residential dementia care.
From live-in community pets freely roaming around to the frequent sounds of children visiting, Bella Groves feels just like the kind of home you envision an older family member to retire.
Our secret to "home" begins with our commitment to the best caregivers in our industry. With higher staffing ratios than the vast majority of memory care facilities, a 13-week dementia orientation for all staff (vs. the required 4-hours of most places), and local owners (vs. far-away corporate offices), every aspect of daily life at Bella Groves is a cut above the rest.
We have a higher calling than just "taking care" of people. Our purpose is a community of unconditional joy.
---
All-Inclusive Care Environment
In an industry that is not usually transparent, Bella Groves challenges the standards by posting our prices directly on our website. We want families to know immediately whether or not Bella Groves can be a community they consider.
Beyond housing accommodations, residents' monthly costs include benefits and intentionally designed dementia programming to encourage growth, wellness, and confidence, including:
4-to-1 Staffing Ratio
Daily Care Services
Personalized Assessments & Care Plan
Bella Groves Learning Center
Three Meals A Day + Snacks
Internet
Life Enrichment Programs
Dementia Coaching
---
Life Enrichment Programs
A person living with dementia is a whole person with important needs and desires. Among them is the fundamental human desire for purpose. At Bella Groves, we recognize this need and fulfill it with life enrichment programs that allow for independence, connection, and vitality.
We do not believe in providing activities simply to fill time during the day. Instead, each program that we offer is designed to help our residents make important contributions that are meaningful to them.
---
Nutrition & Diet
Our San Antonio dementia care community provides meals that are thoughtfully prepared each day using fresh, nutritionally rich ingredients. We believe that eating right is an important component of health and wellness, and we create delicious and healthy meals that meet residents' needs.
At Bella Groves, we are mindful that taste and preference can change for a person living with dementia. For this reason, we work closely with residents to prepare meals that they will enjoy and that will fulfill their daily nutritional needs.
If safe to do so, residents can assist in the preparation of some meals, providing another opportunity for purposeful activity during the day.
---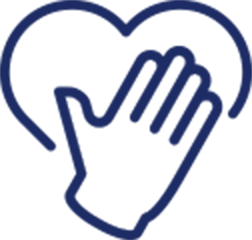 Assistance With Activities of Daily Living
People living with dementia want to live meaningful lives full of vitality. As care partners, it is our duty to help them achieve that each day. Our team is specially trained to provide compassionate care assistance to people living with dementia.
We recognize that each resident has different needs, and we tailor our level of care to meet their unique circumstance. Every person at Bella Groves deserves warmth, kindness, and unconditional joy, which flows through everything we do.
---
Collaborative Care Philosophy
Providing care assistance to a person living with dementia is truly a team effort. We collaborate directly with care providers and family members, ensuring consistency of care at every stage. We are thankful to be part of your dementia care story, and we dedicate each day to ensuring the best possible care for our residents.
This is a place you have to feel to believe. Come on over. You'll know the difference right away.
Schedule a Visit